Online Due diligence is an investigation of companies' commercial, financial, operational data before M&A deals using cloud software. Due diligence online implies sharing corporate sensitive data with other persons and parties. Using the virtual data room for due diligence ensures the security of business data in the process of a company's audit. These procedures require the handling of heaps of documents. With traditional data rooms, things get too lengthy and not cost-effective at all because M&A due diligence is a voluminous procedure. Online data room due diligence pretty much eases the process.
What Is Due Diligence Data Room?
Due diligence virtual data room (VDR) is highly secure cloud software that is configured to carry out the due diligence process. Online data rooms operate in the form of websites and use advanced data management and data security standards.
DD data room providers propose a lot of tools and techniques that simplify the process of online due diligence and improve the control of the audit process. Besides, modern repositories use advanced security functions, which make data exchange much safer and actually rule out the possibility of leakage. So it is now that companies switch to online digital data storage and management facilities.
How to Choose Data Room for Due Diligence?
With the number of virtual data room providers growing and competition getting tougher every day, they have to constantly improve the quality of their services and invest in high-quality equipment and software.
On our VDR review platform, you can compare the best virtual data room providers in Hong Kong. In order to choose the best data room for due diligence, you need to consider the availability of the following services of due diligence VDR providers:
24/7 Support
Flexible cloud storage
Granular user permissions
Mobile device management (iOs, Android)
Customer-managed encryption keys
Customizable document watermarks
Remote shredding of files and documents
Two-factor authentications
256-Bit SSL/TLS encryption
Several user interface languages (if you need them)
Basic questions & answers module
User messaging
Tracking of document viewing time
Free trial availability
As due diligence involves sharing sensitive corporate information with business partners, security is crucial. When choosing VDR due diligence, users should focus on how good the company is at providing security. It is imperative that they use to document and access security techniques such as the following:
Watermarking. The system automatically creates a watermark, which includes the project name, download date, username, etc.
Restricted viewing. For example, the function automatically blurs text beyond readability once a document is downloaded.
Document expiry function. It launches its destruction or blockage once a third party attempts to download it.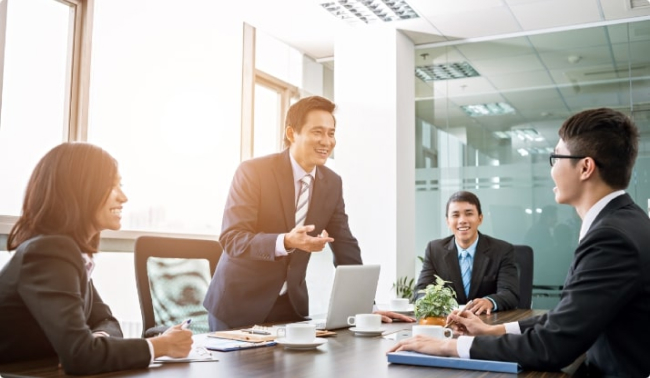 These options are provided by trustworthy online data rooms and allow users to set up documents and make them available only to persons they trust. In the case of M&A and financial due diligence, these techniques guarantee that data will not fall into the hands of any persons other than those involved in the deal on both sides. With these tools at hand, users can control data and track everyone accessing, using, sharing and distributing documents.
How to Use Due Diligence Virtual Data Room?
Configure the virtual data room software
Create folders and subfolders for uploading documents
Set the permissions for users
Invite users by secure link
Upload the documents and files
Conduct and сontrol the due diligence
As mentioned earlier, due diligence requires handling tons of documents. Advanced and conscientious due diligence data room feature grouping facilities. With their help, it is possible to put documents in order, so there will be no difficulty finding them.
Document naming functions featured in due diligence data room services allow users to sort them by name and locate in separate folders and subfolders. These can be named according to the project type, category, etc. This is the technical part of the process.
Now let's have an insight into the organizational aspect. When it comes to M&A due diligence, the choice of a dedicated virtual data room is paramount. M&A is a major event for both parties, as they expect a maximal benefit from unification. Their success largely depends on what is going on right now. It is absolutely imperative that the investigation goes unhitched and unhindered, and no tiniest bit of information gets out into the open.
Due Diligence in M&A
Now you have got the news: a big company has come around and wants to buy your business. You are in for a good M&A adventure, and you should be ready for a virtual data room due diligence procedure. It should be noted that the procedure can go in different ways, and there are no two identical M&As. However, there are several components of M&A due diligence; they come in one big package:
Business DD should focus on the company's cash flow and solvency. This check is aimed at determining the deal's potential and profitability. This will require a closer look at financial status, credit history, marketability, etc.
Legal DD involves lawyers, who are to check the lawfulness of the procedure and detect liability issues if any. The investigation embraces previously signed agreements and contracts.
Accounting DD is paramount because it is intended for checking the accuracy of financial information provided by the company. Also, it is to ensure that all the transactions carried out so far were legal. That and financial due diligence check the company's financial integrity.
IT DD focuses on the company's IT resources. It involves scanning systems for vulnerabilities and security risks resulting from it. The procedure is aimed at solving all related issues before the M&A procedure is completed.
Ecological DD is intended for clearing environmental issues the company faces or is likely to face after merging with the other one.
Electronic data room due diligence should end in a final report highlighting whatever issues have been found. Based on that, it can be decided upon:
Giving the green light to the merger;
Suspending the deal until all the issues are cleared;
Abandoning the deal due to numerous serious issues and breaches.
Evidently, dealmakers may benefit from a variety of available options. There are hundreds of VDR reviews on the Internet providing a deep insight into the business of each vendor. It is advisable to check several data rooms and read some virtual data room reviews and feedback. This usually proves to be helpful in finding an appropriate company. Major services like Intralinks, Merrill, Ansarada, Firmex, iDeals, etc. run official websites and describe their services in detail there.
Each deal requires specific solutions, so some research has to be conducted and a careful data room comparison should be performed to figure out the main features of room providers, their benefits, and their flaws.